Introduction : The 18th Century - Horst Gerson
By 1700, the domination of the Grand Style of Dutch art was over. In our research of its dispersal in Europe, we hitherto hardly went beyond the turn of the century. We were only forced to jump ahead of artistic events when we incorporated the history of collections. This could be done without reservation, as the possession of those collections and the works that Dutch artists abroad left behind, are supposed to form the basis of the 'Dutchification' of the 18th century, as is stated in the definition of our research.1

However, these two factors do not fully explain painting trends in the style of the old masters in every case. Other means of influence play a role that should not be underestimated. The taste of the age sought its Dutch examples independently. It didn't matter if the foreign artist of the school en vogue once had been here, or if a by then deceased sovereign had already incorporated objects in the desired style into his art collection. Prints served as an expedient here; and furthermore, young artists went abroad themselves to look for the stimuli they needed.

The revival of Rembrandt's art we observe in Germany in the 18th century did not emerge through the mediation of the German pupils of Rembrandt of the 17th century. Their soft and blurred late style didn't hold any appeal for the 18th century. There was a taste for the early 'baroque', emotional or 'Orientalizing' Rembrandt, or the Rembrandt of the beggar scenes. Other works were passed by. The one-sided taste of the era also ensured, that a whole group of important Dutch artists was ignored by the painters. What did people in 18th-century Germany know about Frans Hals, Johannes Vermeer, Gerard ter Borch, Jan Steen, Jacob van Ruisdael and Jan van Goyen, whose works lingered in the art collections gathering dust, until a younger generation would 'discover' them again?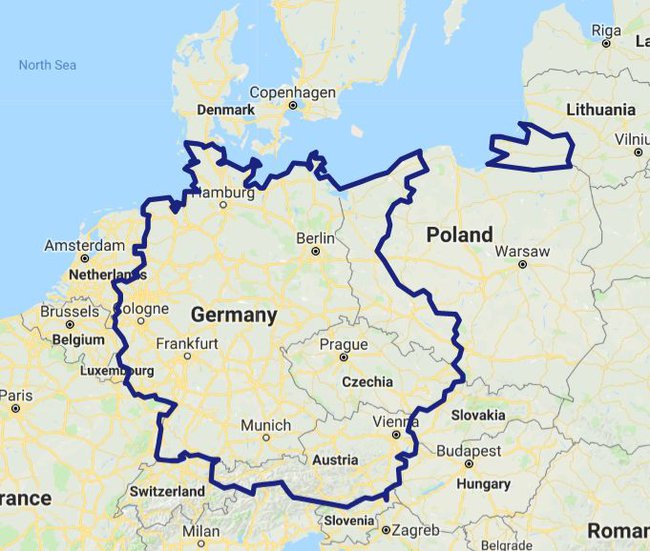 The region of Germany, Austria, Bohemia an Silesia, as discussed by Horst Gerson.
---
Notes
1 [Van Leeuwen 2018] Gerson's text was a price-winning submission to a competition issued in 1937 by a body called Teylers Tweede Genootschap (Teyler's Second Society), which asked the following: